Private Behavior Training
Enrollment: $800. 
Behavior Training Programs focus on solving serious behavior issues.  Naughty, rude, or threatening behavior is directly corrected, and polite behavior is rewarded.  We believe many tools have a place in dog training including – but not limited to –  food, prong collars, electronic collars, and a hardy snuggle session.  If you previously worked with a trainer and progress was sluggish, your dog may thrive with a different strategy!
Pavlov specializes in the following behavior training programs:
Leash Drama Program.  Designed for dogs who exhibit aggressive behavior on-leash, or behind a barrier, but are lovely and kosher with their triggers when off-leash.  Foundation lessons are taught in your home.  Advancement through the program involves field trips to public parks.  Dogs with leash issues are usually conditioned to a prong collar, or slip lead.  Hold off on purchasing new walking tools until we meet your dog, and figure out what works best for her.  A high-quality electronic remote collar is required.  Includes self-control lessons and obedience.
Aggression Towards Cats.   Predatory behavior is an issue that can build with time.  In this program, your dog will learn a healthy respect for your cat.  Only from there, is it possible for them to safely co-exist and potentially befriend.   A high-quality electronic collar is required.  Includes self-control lessons, and obedience.
Separation Anxiety.  Teach your dog to self-soothe in your absence.  Severe cases are referred to a specialist.
Spooky Dog Program. For dogs who are fearful and cautious around new people and dogs.   Includes confidence-building lessons, and obedience.
Kids & Kanines.  Create healthy boundaries between your kid and your dog.
Service Dog Training & Emotional Support Animals.  Your dog will learn foundation obedience and manners with Pavlov in preparation for service-oriented training which we refer out to specialists.
Custom.  Tell us how we might help.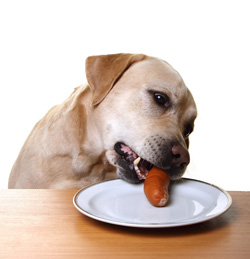 Are there behaviors Pavlov does NOT address?  Yes.
Doggie daycare issues.
Physically damaging dogs or people while off-leash.
Programs Include
* 5 sessions
* 50-60 minute sessions.
* One week of homework between lessons.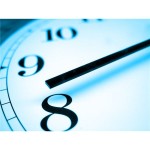 *Scheduling is dependent upon your trainer's availability.   (If you have a vacation planned, we will navigate around your schedule.)
"We first contacted PAVLOV because our dog, Barkley, had guarding issues with some of his favorite toys. His guarding issue lead to biting on several occasions and we feared that he would only get worse.
After just a few meetings and a little homework, we began to see a huge improvement with Barkley's guardian issues. Instead of running away and tensing up with his toys, Barkley began to want to give us his toys.
Now that we finished Pavlov's behavior training program, we have one happy puppy!"  -Chris Fayles
---