Puppy Training Agenda
(Puppies under 6 months) $650; Due to high demand, enrollment for private dog training is open south of Colfax avenue.  See the service territory map on the contact page to see if private training is an option.
Pavlov's Program prioritizes house training, nipping, and destruction. And we supplement with obedience, and self-control exercises.
OBEDIENCE LESSONS INCLUDE
Sit / Stay
Down / Stay
Name Recognition (PROMPTLY look the moment you call.)
Introduction to come
Leave it
Walking politely on the leash
Not jumping on people
Not jumping on prohibited areas
SELF-CONTROL LESSONS INCLUDE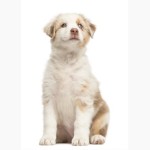 Respecting people's personal space
Giving people the right-of-way
Politely greeting guests
Gently taking treats
Politely walking through doorways
Puppy Program Details
5 in-home sessions.
50-60 minute sessions.
One week of homework between lessons.
Scheduling. We book nearly every day of the week. (If you have a vacation planned, we will navigate around your schedule.)
Customized Puppy Training
Pavlov's programs are customized for your puppy's specific needs. And while we may not get through all the lessons mentioned above, you and your trainer will discuss priorities, and training goals during your puppy's first training session.
PUPPY SOCIALIZATION
Pavlov's approach to socialization is a bit counter-culture. Have you ever visited Europe and noticed the calm, biddable demeanor of dogs in public? Did you know that European dogs rarely attend puppy socialization class? Pavlov understands that there are pros and cons to socialization classes. We will teach you how to foster a socially stable dog that combines the benefits of both approaches.
PAVLOV Dog Trainers

Pavlov's dog trainers were voted Best Training in Denver (2014- Present) through Denver A-List. We are the most Google reviewed Dog Training company in Denver. And former clients give us a solid five-star status.
Puppy Training Reviews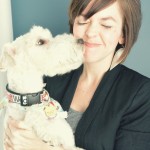 "I'm very type A and spent about 3 months researching in-house dog trainers before our puppy was even born. PAVLOV kept coming up in reviews. We just finished Obedience I and our dog trainer did not disappoint!" -Rebecca Bentzen
---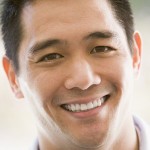 "My family and I originally hired PAVLOV because found them on Denver's A-List. We adore our dog trainer!" -Eddie Wu