Would you like peace of mind knowing your dog will come, even in the presence of squirrels, or dogs?   Does your dog pay attention only when you have a treat?   If so, upgrade to Obedience 2!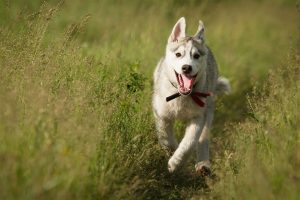 This program builds off a foundation of obedience 1.   This is ideal for adult dogs or teenage dogs, who have a foundation of obedience, and are testing boundaries.   When you say come, do you really mean come?  This program includes field trips to public venues – coffee shops, Home Depot, and parks where we practice in real world environments.  Enrollment includes ADVANCED COME so your dog may enjoy off leash freedom on the hiking trail.
Requirements
Adult and teenage dogs
Foundation of obedience 1, or Puppy Program.
Your ability to say 'no' and enforce boundaries.
Remote electronic collar (required for off leash come, outside)
Common Questions
My dog attended basic training elsewhere.  Can I enroll my dog into this program?   Yes.
What value does an e-collar provide?   If your dog is like most dogs, there comes a point in his training when it is more fun to chase a squirrel than come when called.  This becomes a serious safety issue when your dog ignores your cue to chase a squirrel across four lanes of traffic.  E-collar training allows you to safely get your dog's attention, just as you would get someone's attention by tapping them on the shoulder.  Then once your dog turns towards you, you can reward the good stuff.
How do you use the e-collar?   There are two genres of e-collar training.   (There is a time and place for both methods.)  The first approach is the traditional, old school approach.  It involves a high level correction for naughty stuff.  The second approach is called low level stimulation (LLS).   In LLS we start by finding a level that is just strong enough for your dog to feel – to perceive – without causing worry.  Next, we teach your dog that tapping sensation means 'turn towards your person'.   Think of it as someone tapping you on the shoulder to get your attention.  The instant you turn towards the person, the tapping goes away.   And your dog is rewarded.  If you have yet to learn this modern, humane method of dog training, we look forward to showing you, so your dog is happy and SAFE while off leash.
Are all e-collars created equal?   No.  We recommend high quality e-collars including the Mini Educator 300.  You may purchase this for $180 on Amazon, or directly from your dog trainer.
When will we schedule?  Daylight, when the weather is friendly.
Fill out this contact form to enroll.