Enrollment status is:  Open – Camper Application.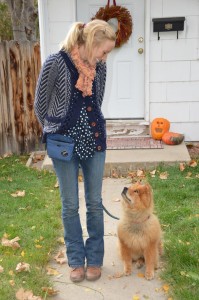 Are you looking for a healthy training foundation for your puppy, but your time is in limited supply?  Would you prefer a professional to do the initial training for you?  Would you prefer your dog board with your dog trainer, rather than in a facility with 30 stressed-out barking dogs?   If so, consider Puppy Training Camp!  Campers learn manners and structure from an early age, and are exposed to well trained polite adult dogs.  This camp is for puppies under five months old.  Your puppy will reap the benefits from a full immersion program, where your puppy will sleep and nap at feet of your personal dog trainer.
All Camps Include

Boarding at your dog trainer's personal residence
30 minute drop off consultation
Food manners (wait until formally released)
Self Control Lessons: no jumping, give people the right-of-way, no incessant barking
Training by Company Owner – Tanya Cardwell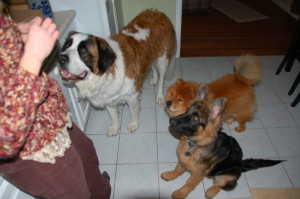 Puppy Centric
Potty Training
Crate manners (no vocalizing, peaceful dog)
Puppy Chewing / Nipping
Leash Etiquette
Sit, down, name recognition, intro to come
Healthy socialization men & women
Exposure to mannerly adult dogs

More Specs
1 private lesson (one at our home, at pick up)
4X6 kennel space for nap time & training breaks
Grassy play area
Access to 24 hour vet
3 months trainer support
Bi-weekly video updates from your trainer throughout the program, so you can admire your dog's progress
Investment: $1000 per week, two week minimum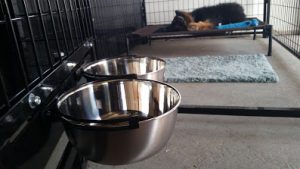 Additional Camp Info
Prerequisites.  Your dog must be at least 16 weeks of age, have proof of vaccinations, and must be friendly or neutral with dogs and people.  Camps are NOT designed for dogs with aggression, or behavior issues that threaten the safety of themselves, or other campers. 
A $400 nonrefundable deposit is due once we book a specific time frame.  The first half of payment is due at the drop-off.  The second half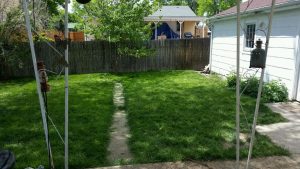 is due at pick-up.
To apply for camp, fill out our Camper Application.
Common Questions
How is this program different than your competitor's programs?  This is a full immersion program in the comfort of your dog trainer's home.
What is the structure of each day?  Campers start their day at 6am and are given this time to potty, sniff, and socialize with other campers.  Campers are given a training walk in the morning, an AM training lesson, and a PM training lesson.  In between, campers may take a dog training break by napping in their kennel, or socializing with fellow campers.
How many campers are enrolled at a time?  Three.  Camps are low enrollment, and high quality.
Where will my dog nap?    In a 4X6′ kennel in the detached garage.  Your puppy will appreciate the extra space.
Who will train my dog?  Company owner, Tanya Cardwell.
Can I purchase more camp days?  Additional camping may be purchased for $99 / day.
Where is Pavlov located?  South West Denver.
How do I move forward?  Fill out our Camper Application.