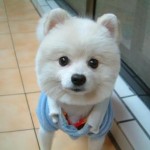 Your dog called.  He wants to go to Basic Manners class!  We'll cover sit, stay,come, down, loose leash walking, polite greeting, self control exercises, and effective hand signals.
Class is on Saturdays at Denver Animal Shelter.   Come to the first class without your dog and the second two with your dog.  Each class is 1 hour long and follow week to week.
Need to miss a class?  No problem, reschedule you for the next class.  Enrollment is $130.