Hashtag, Post Board & Train
Receive training updates like this.
"After spending $7,000 with various board and train programs, we were frustrated with our dog's lack of progress.  Now that Hank is home, he is finally the polite dog we knew he could be!"  – Matthew Love
Are you headed out of town and want your dog to upgrade his manners while you're away?   Or perhaps you'd like to contract out the lion's share of training to an expert?  Either way, consider Board and Train!
Next enrollment date is July 12th
I.  On-leash Obedience (Obedience Level 1)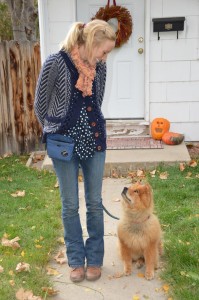 See the agenda items above.  Solid training for all lessons inside, and on a leash outside.
II. Off-leash Obedience (Obedience Level 2)
Take your dog's training off-leash, outside, and around real-world distractions.  You and your dog will learn the skill of humane electronic collar training – the responsible and SAFE way to have your dog off-leash.  An excellent program if you'd like to bless your dog with off-leash freedom on the hiking trail!
Camp Price
Typical programs are two weeks and cost $3400.   If your dog is green to dog training, and you would like to progress your dog through both the on-leash and off-leash programs, we can accomplish both in three weeks for $5100.  Commonly, the three weeks is divided into two different stays.   For specific training objectives we may propose a shorter program.  A $700 non-refundable deposit is due at the time of booking.  The remainder of the first half is due at drop-off, and the second half is due at pick up.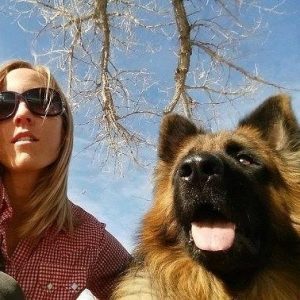 Why Pavlov?  There are a number of special aspects to Pavlov's Board and Train Camp.  First, Pavlov's facility is located in the ideal training environment.  Camp is one block from Ruby Hill Park, one block from the South Platte River, and one block from a residential neighborhood.  Your dog will receive training walks in a neighborhood similar to yours – think pedestrians and dog walkers.  Many dog training facilities are located in concrete jungles miles removed from residential neighborhoods.  Consequently, they lack opportunities to train in environments that mirror your neighborhood with dog walkers, joggers, and squirrels.   Your dog will train in an environment that is similar to your neighborhood.
Second, your dog's day will be filled with structured walks, training sessions, and free time to be a dog.  Your dog will benefit from social time with other dogs as well as individual attention.  Finally, Pavlov's training approach is a healthy hybrid of traditional and contemporary training.  Consequently, your dog will excel quickly in learning new skills and stopping unwanted behaviors.
Board and Train Camp Agenda 
Obedience Lessons – walk politely on a leash, heel (walk to the left of your hip, stop when you stop, start with you stop), whoa (slow down), parallel sit, stay, come, no (stop doing that).
Manners. Address jumping on people, barking, jumping on counter tops.
Field trips to hiking trails and public parks.
Video and/or photo updates twice a week, so you may admire your dog's progress, and begin learning how to maintain the good stuff.
Two to three private lessons are required to help you maintain your dog's polite behavior.
How many board and train dogs are enrolled at a time? Five per dog trainer.  We limit enrollment to focus on high quality, individualized training.
Where will my dog be when not actively training?  Campers enjoy plenty of free time in the backyard to socialize with fellow campers.  Additionally, your dog may lounge inside.
Where will my dog rest? In a comfortable crate with cozy bedding.  Meals and naptime are spent in crates, so your dog will have time to recharge.
How long is camp?  Most programs are two weeks.  Dogs new to training are enrolled in Obedience 1, which is an on leash program. Dogs with a prior foundation of training may qualify for obedience 2, which is an off leash program.  Either they must have gone through obedience one with Pavlov, or another program else where, and be responsive to obedience commands in a low-distraction setting like your home.  If you'd like your dog to advance through both obedience level 1 and 2, we'll need a three week program.
What is the ratio of board and train dogs per dog trainer?  There are 5 dogs per 1 dog trainer.   Industry standard in Denver is 5-15 dogs per 1 dog trainer.   Consequently, your dog will benefit from more time with your trainer.
Can I dictate training methods, or put restrictions on my dog trainer?  No.
Is this a superior program? Yes.  Pavlov was voted #1 Best Training on Denver A-List in 2020.  We're the most reviewed dog training company in Denver on Yelp and Google.
Why these agenda items? Pavlov specializes in family dog training.  Curriculum is designed to encourage a grounded head space, and while the agenda has been tweaked over the years, we believe the current agenda provides the most return on investment.
What is the minimum age?  6 months. If you seek training for puppies younger than six months, consider private dog training.
Aggression.  "My dog threatens people or dogs when he is off leash.  Is board and train a good program to address this issue?"   No.  Camp is not designed to address threatening behavior, fears, or phobias.   Reactivity on-leash is not considered aggression.  While campers do not have to make friends, it is important that they peacefully coexist.
I am unable to attend the required follow up lessons, nor enforce polite behaviors after the program.  Is this a wise investment?  No.  Without consistency your dog's training will not sustain.   Dogs are not robots.  Dogs are sentient beings that make decisions based off the consequences of previous actions.  It is important to understand that learning happens so long as your dog is alive.  Your dog will be as consistent – or inconsistent – as your consistencies.
Can I purchase additional camp days?  Yes.  Additional boarding may be purchased at $90 a day.
What is the price?  $3400-$5100.
What vaccinations are required?    The legal minimum is required: rabies and ONE distemper / parvo vaccination.  Titers that display immunity are accepted.
My dog completed a training program with Pavlov, and I want to board with a trainer who will insist on polite manners, and not comprise previous training.  Is this an option?  Yes, this is called Boarding with Benefits.  Benefits includes: maintaining house manners, socialization with other campers (for dog friendly dogs), correcting naughty stuff as it arises, and living in a cozy space.  No more coming home from vacation to find that your dog has practiced naughty behavior!  Price is $90 per day.
Where is Pavlov located?  Southwest Denver
How can I discuss which training options are best for my dog? Fill out the Board and Train Application.  Afterward, we will contact you by phone.