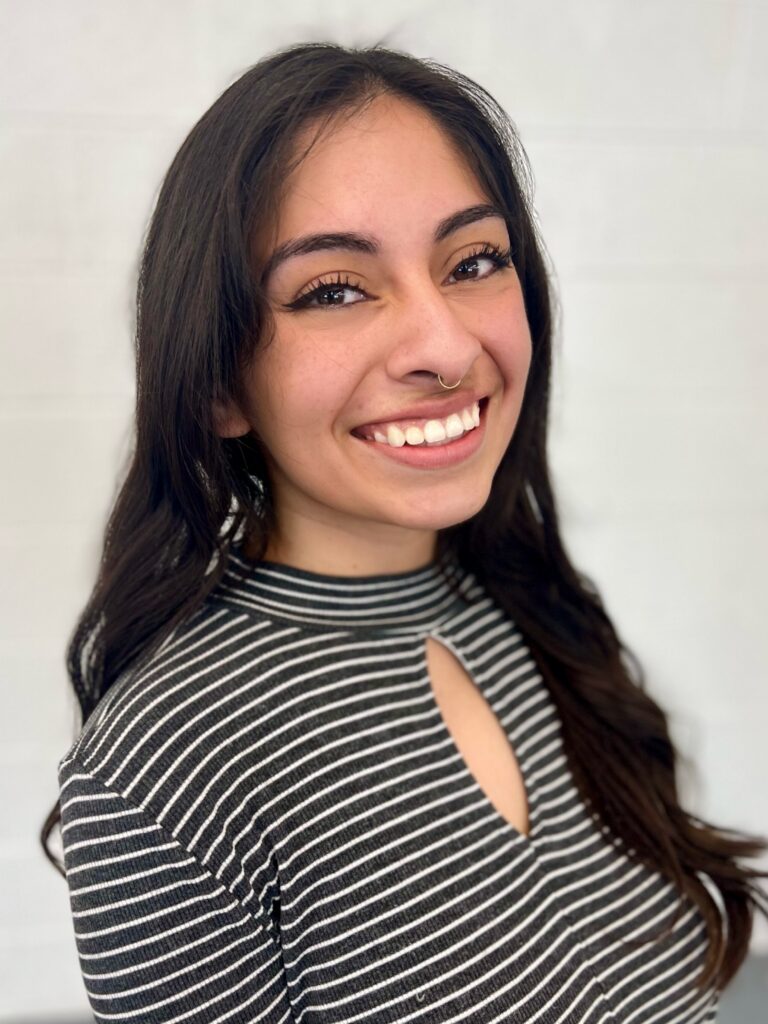 Meet Colorado Native, Chelsea! Chelsea's roots originated in the equestrian world where she trained horses through a system of pressure-and-release. Horses kindled her curiosity of animal behavior, which inspired her to pursue a position at Camp Bow Wow. Chelsea managed playgroups and provided campers with mentally enriching puzzles. She hosted pet photo shoots. After demonstrating her professionalism, Camp Bow Wow promoted her to shift lead, where she directed counselors' tasks, kept records, and maintained a schedule for campers. After a year she moved to Fort Collins, where she took on a position at Dogtopia, where she was promoted to assistant manager. She managed social media accounts, and coached team mates on how to deescalate socially tense pack dynamics.
Chelsea is one to observe first, and speak second. She is attentive to the happenings around her, and attentive to the camper's emotional needs. Colleagues consider her detail-oriented and self-driven in the pursuit of knowledge.
Presently, Chelsea is enrolled in Michael Ellis' School for Dog trainers. She teaches Dog Dancing class at Pavlov, which combines tricks with choreographed music.  When not dog training, you might find Chelsea teaching party tricks to her five house cats.