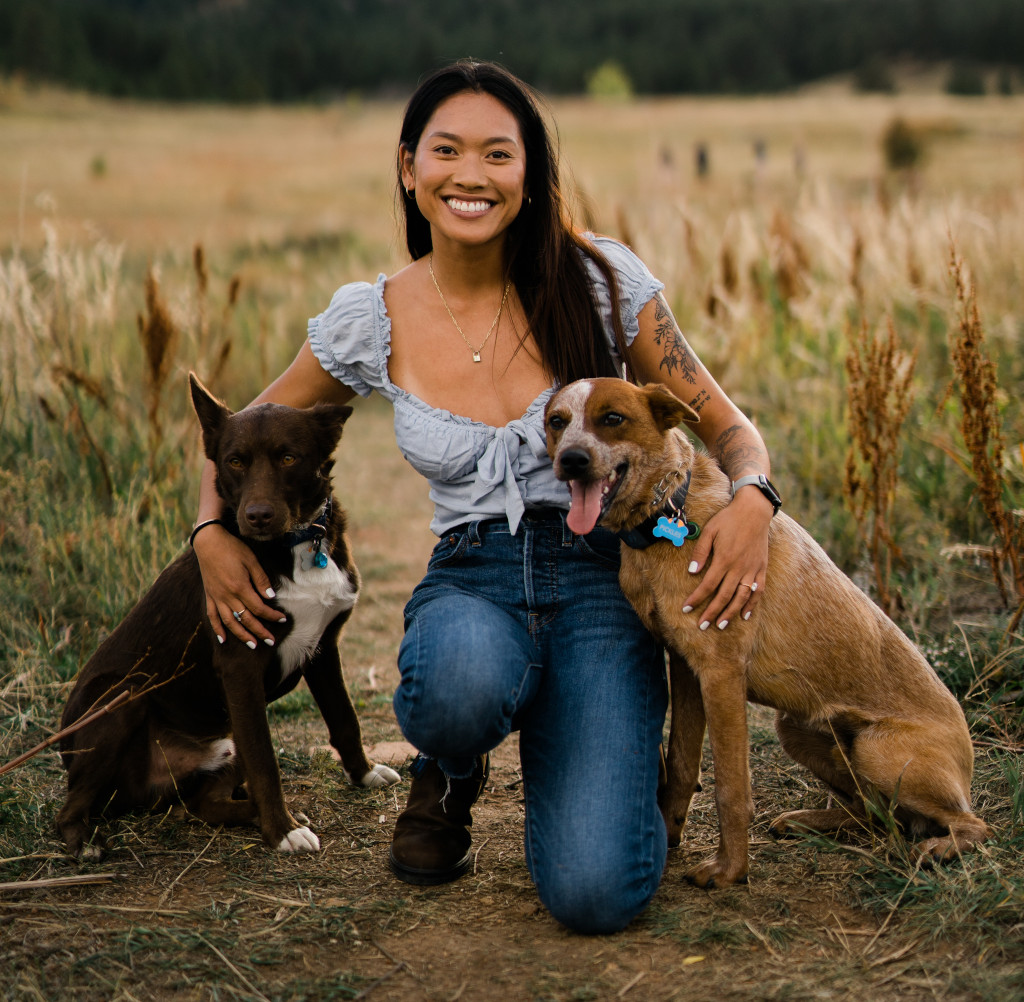 Miranda Koo caught our attention with her professionally composed cover letter and resume, along with her good standing with previous employers. Miranda started her undergrad degree at the University of Colorado in Fort Collins, before transferring to Florida where she graduated with her bachelor's in Animal Studies. Miranda has hands-on dog experience as a kennel tech for a vet clinic in Fort Collins. As a kennel tech, she administered medications, fed and played with boarding dogs, cleaned the daycare and boarding yards, and served in a client-facing role that involved scheduling boarding appointments and taking payments.
Miranda also worked for Go Dogs in Santa Cruz, California, where she proudly walked up to SEVEN dogs at a time! A female Ceasar Millan, perhaps?
She carries herself like a professional. Miranda is a newlywed and lives with her husband, cattle dog, and Kelpie – Yams and Pickles. We are grateful you joined our team, Miranda!