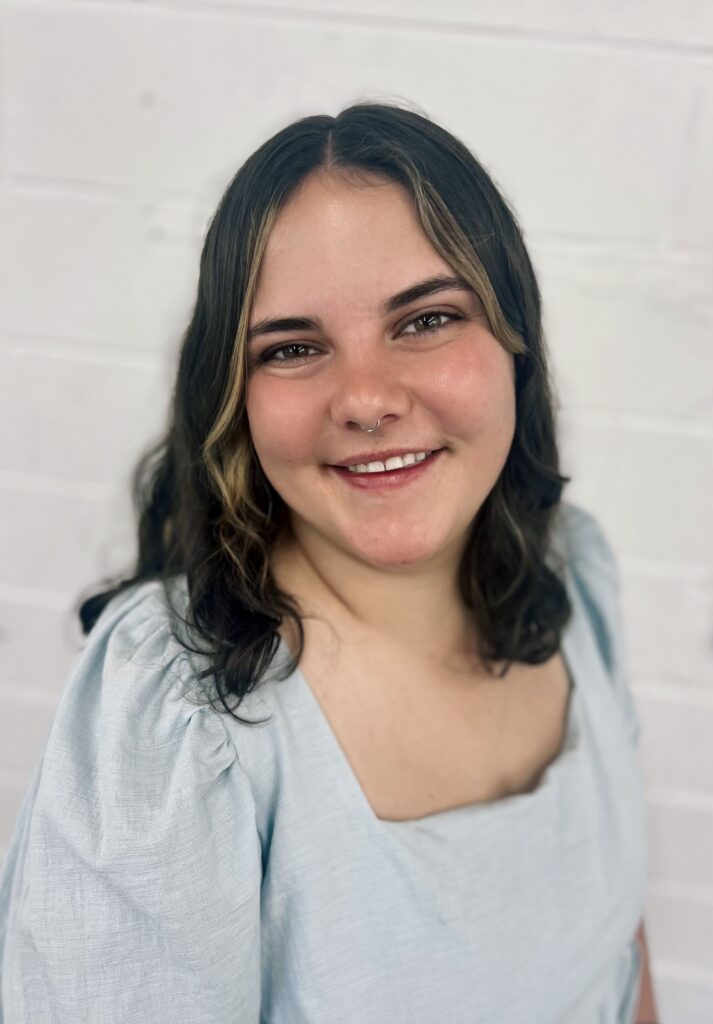 Professional Credentials
Pre-Vet Studies at University of Colorado
Mentored under Dog Trainer Megan Bonifacius
PAVLOV Certified Dog Trainer
Kennel Technician at Bijou Animal Hospital

Vet Assistant at Vida Vet Care
Meet Pavlov dog trainer, Quinn! Quinn is a Colorado native, and she trains campers at our facility in southwest Denver. Much of her position involves taking dogs on field trips and outings, and managing playgroups. Prior to working with Pavlov, Quinn pursued an undergraduate degree in biology from the University of Colorado with an emphasis in the pre-veterinary field. When not focused on coarse work, Quinn wrangled dogs as a kennel technician at VCA Briargate and later, Bijou Animal Hospital, where she honed animal husbandry skills such as feeding, cleaning, and tending to patients' biological needs.
Fast forward into the future, and Quinn served as a veterinary assistant at Vida Veterinary Care. A typical day on the job involved preparing dogs for surgery, giving vaccinations and medications, and working with a medical team to provide treatments for dogs and their owners. During this position she learned to handle dogs under emergency situations, and hold them for necessary treatments. Working in vet clinics reaffirmed her drive to work with dogs in a professional capacity. Yet, she also had her eye on dog training. While she thrived in an environment of dogs, the concept of helping dogs outside the sterile walls of a medical setting was attractive. Dog training is an active job. It involves field trips to parks, spending time under the Colorado sunshine, and it also presented more opportunity to hone her coaching skills.
Quinn genuinely enjoys the mentoring aspect to professional dog training. While a university student, Quinn mentored in-coming freshmen, and provided support and guidance to those new to university life. Dog training also involves mentoring – not just of dogs – but of clients. It involves relationship building, which she finds fulfilling.
Quinn mentored under Lead Dog Trainer, Megan Bonifacius, and came on board as a dog trainer helper before receiving a promotion to serve as a primary dog trainer.
When not training dogs, you might find Quinn paddling boarding, roller skating, or spending time with family.