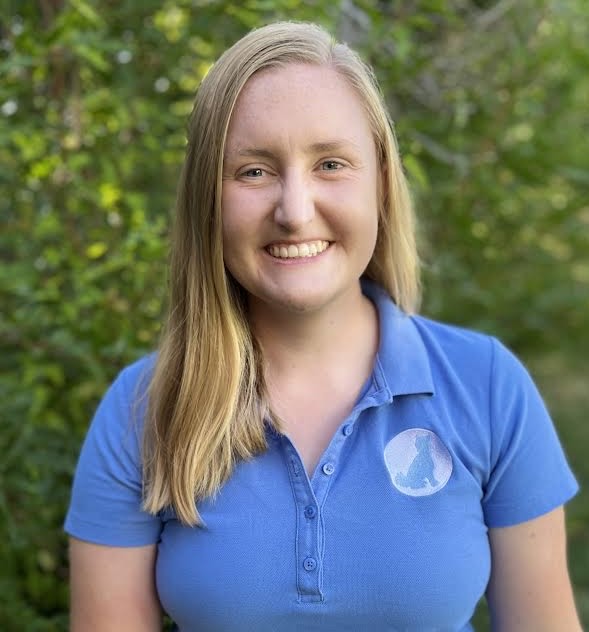 Professional Credentials
Starmark School for Dog Trainers Alumni
CU Boulder Alumni
Vet Technician
Kennel Technician
Experience in training facilities
Meet Sierra! Sierra is a Colorado native, a CU Boulder grad, and a graduate of Starmark Academy for Professional Dog Trainers. Starmark is a full-immersion dog training school just outside Austin, Texas where students live on camp and breath all things dog training. Sierra enrolled in the 12-week course which focuses on learning theory, marker training, basic and advanced obedience, and how to address common behavior problems. Pavlov has hired a handful of Starmark graduates over the years, as it involves rigorous testing where the handler and dog must perform in-person. Passing the exams is not assumed, and this earns the school an element of integrity. At Starmark Sierra trained up two shelter dogs, and opted to adopt one for herself. That dog currently comes to work with Sierra. Prior to graduating Starmark, Sierra worked two years as a Vet Assistant and receptionist for a VCA Vet Clinic in Boulder where she obtained patient vital signs and medical history, filled medications, and restrained pets for exams.
She also is not afraid to get dirty. This is essential when working with dogs! She's cleaned kennels and fed boarding dogs at a dog training company called Training Wheels. This gave her a chance to sample what a training kennel looks like. She also has experience interfacing with customers as a sales associate for a pet supply company called Chuck and Dons in Arvada.
Sierra helps out with Puppy Preschool and manages socialization groups for Pavlov.
When not working, you might find Sierra hiking the Boulder foothills with her two personal dogs.